ONE OF THE MOST IMPORTANT SOFTWARE PRODUCTS
---
NEW SOFTWARE FOR YOUR BUSINESS: 

"Ranked Best Small and Midsized ERP Software"
The Gartner Group
If your Business needs new ERP SOFTWARE, you have come to the right place.  SAP Business One is one of the MOST IMPORTANT SOFTWARE PRODUCTS World-Wide for SMALL and MIDSIZE Business.
EXCEPTIONAL PRODUCT - REASONABLY PRICED
SAP Business One is ready to go right out of the box that covers all aspects of your small to midsize business. SAP keeps the entry price LOW and Includes the FULL ERP SOLUTION SET: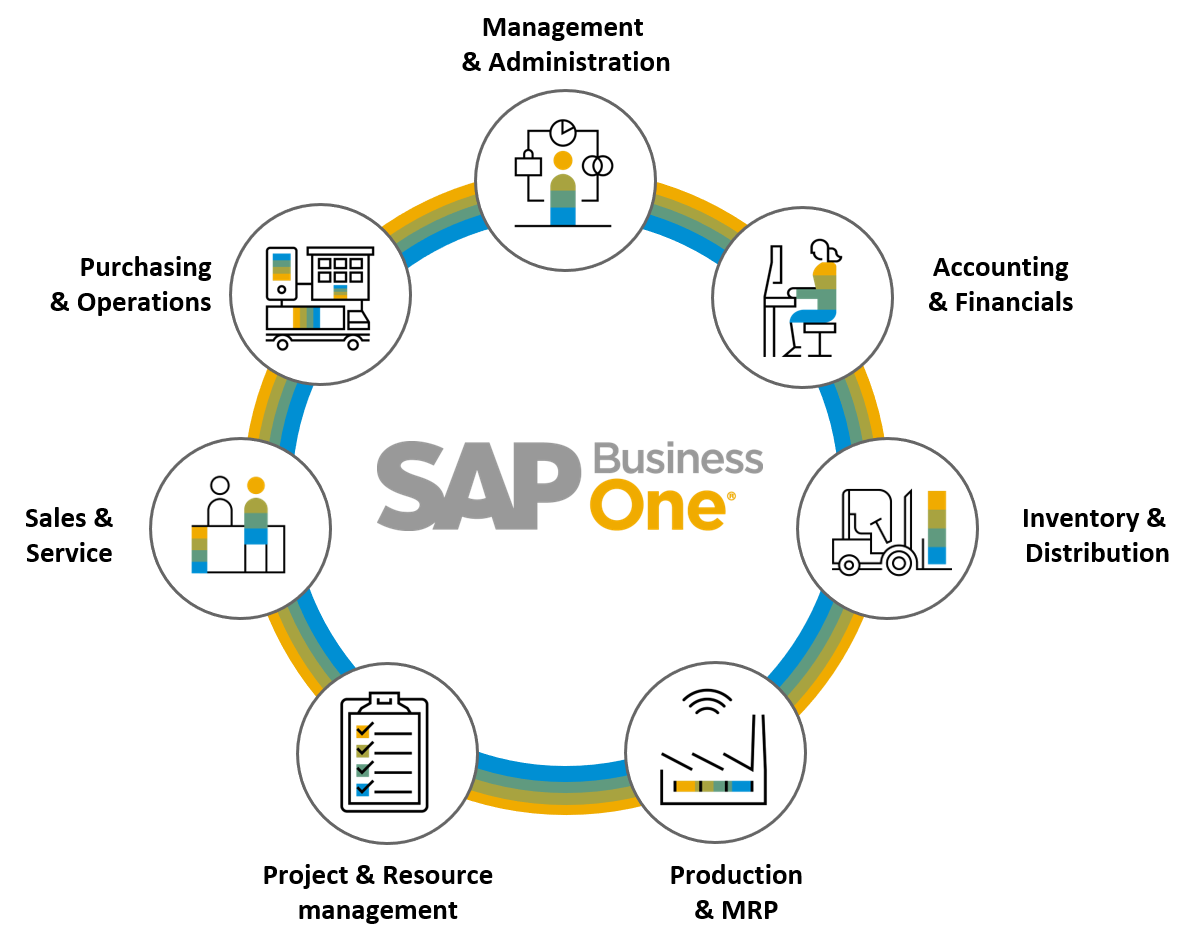 ---
SAP Business One Includes:
SAP Fiori User Experience
SAP HANA Database
Integrated CRM
MOBILE Apps
Embedded ANALYTICS
SALES Tools
Enterprise Search - Google-like Search for Your Business
Advanced Cash Flow Forecasting
Intelligent Forecasting
Robust Reporting and Management Tools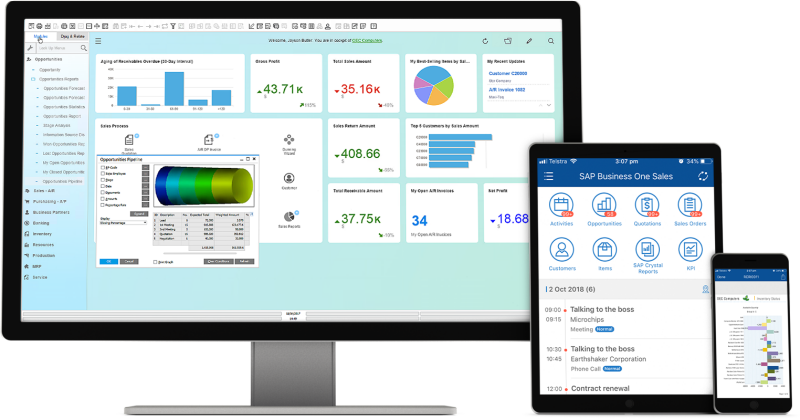 In addition to a LOW Total Cost of Ownership, what's not to like?
---
FASTEST SELLING ERP for SMALL and MIDSIZED Business
Over 70,000+ organizations using SAP Business One – Over 1 Million Users – Fastest selling ERP for SMALL and MIDSIZED BUSINESS – World-wide Track record that makes for an easy decision to go with SAP Business One.
---
LEADING TECHNOLOGY
ONGOING INNOVATION by SAP PROTECTS YOUR INVESTMENT with SAP's Technology Roadmap and Planned Innovation for the next 5 Years and beyond.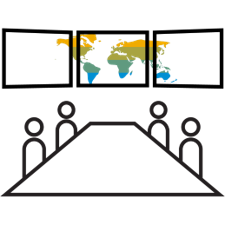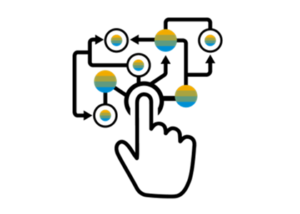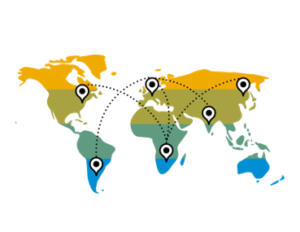 ---
FUEL GROWTH, ENHANCE PRODUCTIVITY, MAXIMIZE EFFICIENCY + GAIN CRITICAL BUSINESS INSIGHT
---
Ease of Use
Refined Design
High Adoption Rate
Become productive faster
Efficient Flow
Excellent Process Wizards
---
FULL ERP SOLUTION SUPPORT
INTERNATIONAL BUSINESS PARTNERS
Local SUPPORT for an INTEGRATED SOLUTION
Setup New Software, Customize your Solution, Transfer your Data, Train Your Team and Celebrate Your Success with one of the BEST ERP SOLUTIONS. Help YOU MAXIMIZE BUSINESS VALUE Grow & Acquire New Customers Increase Automation Efficiency & Productivity Improve Revenue Growth Reduce Cost. New Software With EXCELLENT RETURN ON INVESTMENT in less than 1 year.
Contact us here or 905 717 8956 for questions on SAP Business One